Richardson Congregation | Heart of Texas Mission Center | World Church | Christian Links | DFW Links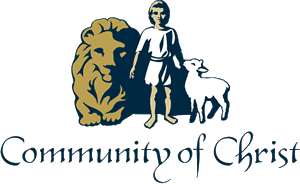 Christian and Humanitarian Links
This page is provided as a community service by the Richardson Community of Christ. Click on the logos below to visit any of the Web sites listed here. Although the Community of Christ may not entirely agree with all of the opinions or beliefs of each of these organizations (and vice-versa), we can all agree that the work they perform and the services they provide bring value to our lives and to the world. In this Christian spirit, we invite you to see how you can lend your help or benefit from these charities and organizations.

American Red Cross (Dallas Chapter)
The American Red Cross provides relief to victims of disasters and helps people prevent, prepare for and respond to emergencies.
Big Brothers and Sisters of America
Mission: to make a positive difference in the lives of children and youth, primarily through a professionally-supported one-to-one relationship with a caring adult, and to assist them in achieving their highest potential as they grow to become responsible men and women.
Christian Children's Fund
One of the largest independent child care and development organizations, CCF provides education, medical care, food, clothing, and shelter to help more than 2.5 million children in over 30 countries.
Churches Dot Net
The largest index of church home pages existing on the Web, plus news and lots more!
Computers for Christ
A Christian ministry dedicated to using computer technology to expand God's Kingdom and share the Gospel of Christ. Lots of links and resources.
Covenant House
Covenant House is committed to serving suffering children of the street, and to protect and safeguard all children. In 1995, Covenant House provided emergency care to 41,941 kids in crisis and rescued 15,143 kids off the street and gave them a safe, clean bed to sleep in.
Gospel Communications Network
An alliance of on-line Christian ministries dedicated to spreading the Gospel over the Internet. Includes the Billy Graham Training Center.
Habitat for Humanity International
iHabitat for Humanity International s a nonprofit, nondenominational Christian housing organization. Since 1976, they have built more than 125,000 houses in more than 80 countries, including some 45,000 houses across the United States.
Heifer International
Heifer animals (and training in their care) offer hungry families around the world a way to feed themselves and become self-reliant. Children receive nutritious milk or eggs; families earn income for school, health care and better housing; communities go beyond meeting immediate needs to fulfilling dreams. Farmers learn sustainable, environmentally sound agricultural techniques.
KCBI - 90.9
KCBI is a Christian radio station in the Dallas/Fort Worth area. It offers programming such as Focus on the Family with James Dobson and Insight for Living with Chuck Swindoll.
Net Ministries
Mission: to make the Internet a tool for Christ. Net Ministries is a Christian non-profit organization dedicated to advancing Christianity through effective Internet use.
Promise Keepers
Promise Keepers is a Christ-centered ministry dedicated to uniting men through vital relationships to become godly influences in their world. .
Salvation Army
A humanitarian and social service agency with a global reach, committed to sharing the Gospel of Jesus Christ. Objectives: the advancement of the Christian religion... of education, the relief of poverty, and other charitable objects beneficial to society or the community of mankind as a whole.

Youth Specialties
Mission: to train and equip you to minister to young people, as part of a community of Christian online ministries through training seminars, conventions, videos, magazines, and resource products.

Back Richardson Congregation | Heart of Texas Mission Center | World Church | Christian Links | DFW Links